Antell
Antell - making good things
Antell offers delicious food and enjoyable food experiences in around 60 lunch restaurants across Finland. At Antell, great taste comes first – since 1880. Today, our family business employs around 300 highly professional employees.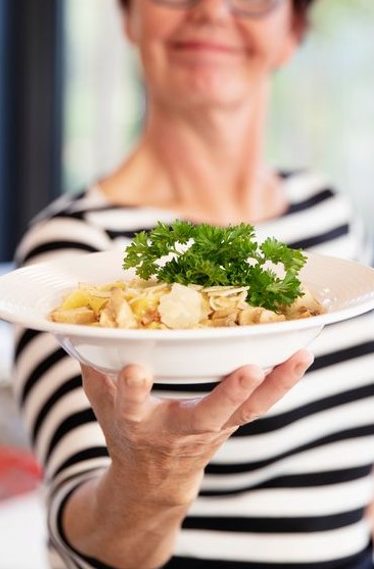 Itte tehty - proudly home made by our own team
Antell's itte tehty simply means high-quality food prepared with genuine ingredients that tastes great. When we make the food in our own kitchen, it is itte tehty, and we know where it comes from, how it was made and who made it.
Our restaurants
Corporate social responsibility at Antell
For us, responsibility means small everyday actions, common practices and caring.
Quality
We make sure that both our executive customers and consumers get the best possible customer experience. The most important elements that make up a good customer experience is the perceived quality of the product or service. We measure these with a continuous customer survey available in all our restaurants. It is our heart's desire to score at least 4 in our taste rating of 1-5.
Environment
We do our best to minimise the environmental impacts of our activities. We strive to increase our environmental awareness and develop our practices. On one hand, we pay attention to wise choices of ingredients, preparation of food and reducing waste. On the other hand, we make environmentally friendly choices with regard to issues such as energy consumption and detergents.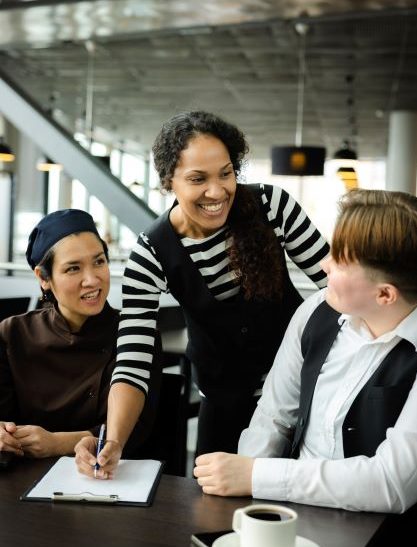 Work community
At Antell, everyone has the opportunity to work in an excellent work community that is healthy and safe. We take care of our employees and give them responsibility and freedom to use their professional skills.
We believe that healthy and happy employees are the secret to great taste and customer service.
Careers at Antell

History of Antell
Antell has always been a family business. The story of Antell began in Finland in the late 1800s, when determined and resilient Katri Antell opened her bakery in Oulu. Very quickly, the company's operations expanded to cafés and catering. Katri's three daughters continued her work initially, and later her grandson, Hilja's son Aarne, carried the work on into the 1960s.
As of 1976, the Lantto family has owned Antell. Antell signed its first restaurant service contract in 1980, when the company opened its first staff restaurant at a Kemira worksite. Over the decades, the restaurant and café services became the company's main business. Bakery operations ended in 2018.
Today, Antell has around 60 lunch and staff restaurants across Finland. The company's CEO is Tomi Lantto. His sister, Annukka Lantto, is a member of the Antell Board of Directors.